The Challenge Is Now Closed - Next Chance is May 16, 2022
Our first round of The Get Your Garden Planted Challenge for 2022 is currently underway so we are no longer accepting new members. But we will be running the challenge again in Starting on May 16th 2022 We had 130 people join for the April Challenge. And we anticipate an even larger group in May. So if you are interested I need you to let me know by joining the waitlist! You can do that by clicking the link below and adding your name to the list: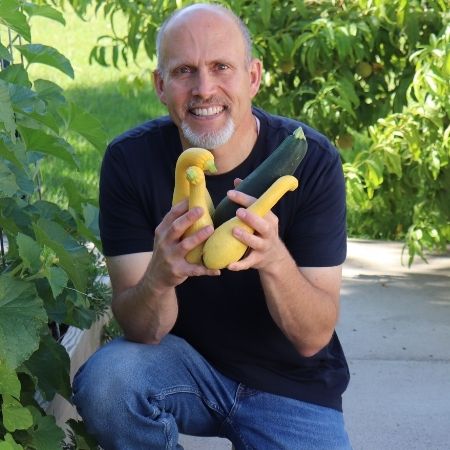 Hi I'm Rick Stone and I want to teach you how to get your garden started this season!
Welcome to the Get Your Garden Planted Challenge
This fun challenge is meant to teach you how to grow your own fresh organic food. 
The challenge will include a daily 30 minute lesson and includes a workbook for each day and an assignment for you to complete.
What is the Plant Your Garden Challenge?
This challenge is designed to teach you some great gardening basics and to give you the inspiration to get out and get a garden planted this year! The challenge will include 5 days of instruction. Nothing too intense. Each day there will be a 30 to 35-minute class to teach you a little more about gardening. And each day there will be an assignment or task for you to complete.
On day 6 I will do a live Q&A session with the group where you can ask your questions and get a wrap-up of everything we have covered. There is also a great workbook to go along with each day and we will have a drawing for a few prizes.
Check out the list below to see what topics we will be highlighting each day of the challenge!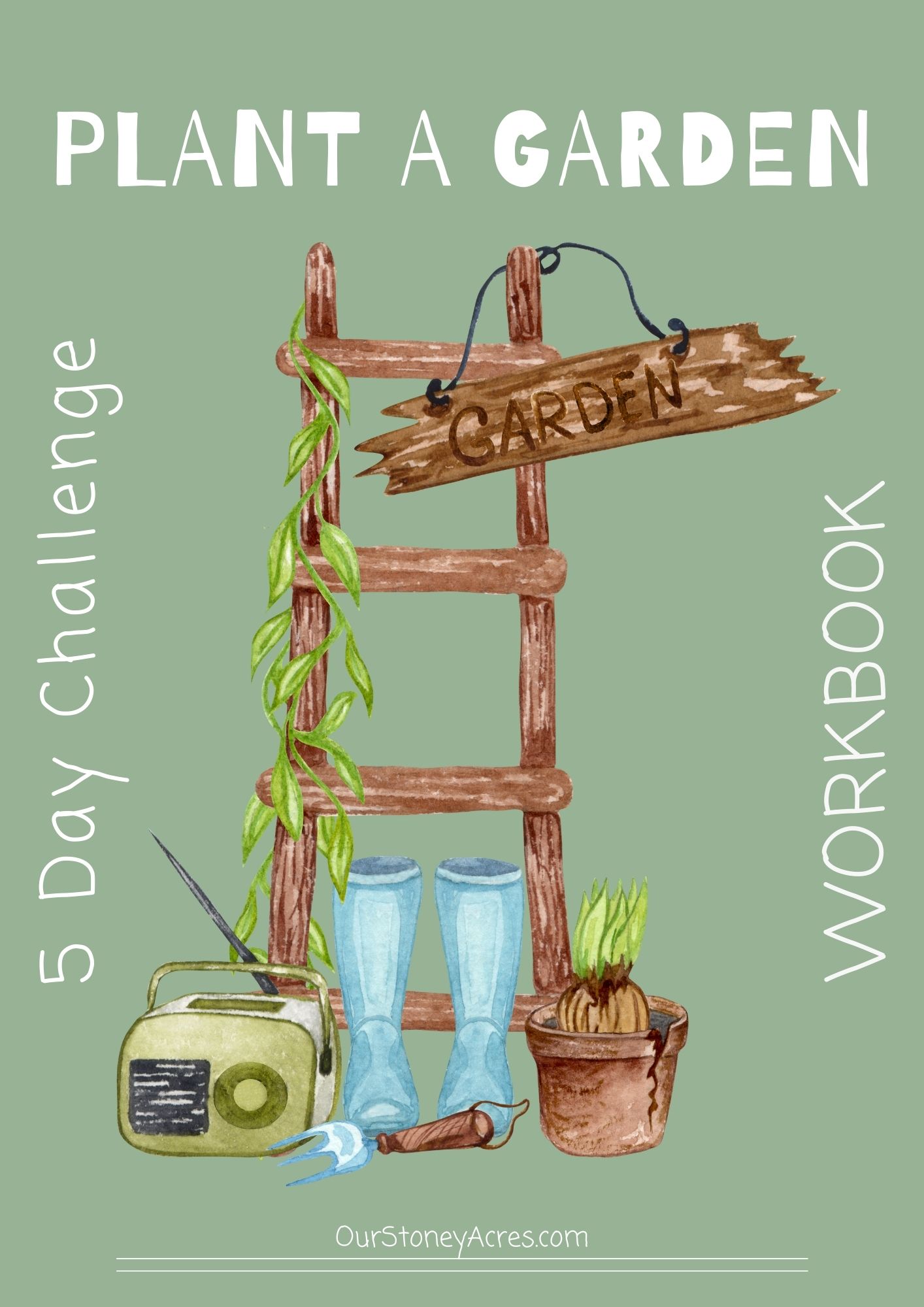 Workbook Included for Every Member!
Along with the 5 Daily pre-recorded courses will be a workbook. This 50+ page workbook will help you work through the content of the course and get your seeds off to a good start this year!
The next Session Starts on May 16, 2022
Day 1 - Seeds and Transplants
What are Cool-Season Crops

What are Warm-Season Crops

Planting using Transplants vs Seeds

Where to get your Seeds and Transplants

16 Easy Crops to Grow in your Garden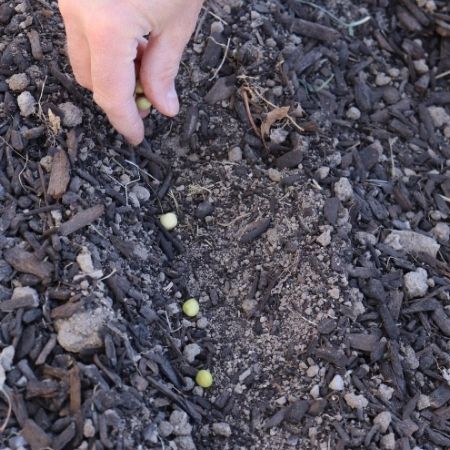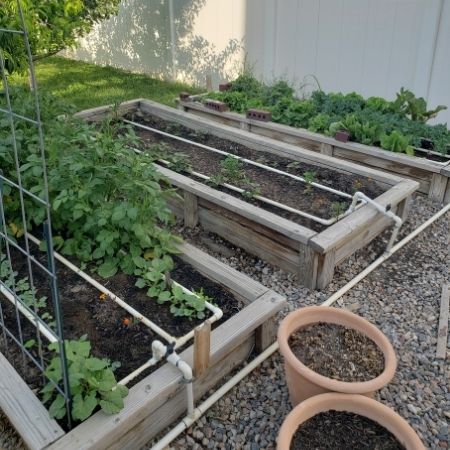 Day 2 - Where to Plant Your Garden
Starting Small

Sun Requirements

In Ground Gardens

Raised Bed Gardens

Container Gardening
Crop Rotation and Succession Planting
Day 3 - Caring for Your Soil
Soil Composition

Testing Your Soil

Improving Your Soil

Soils for Raised Beds

Soils for Container Gardening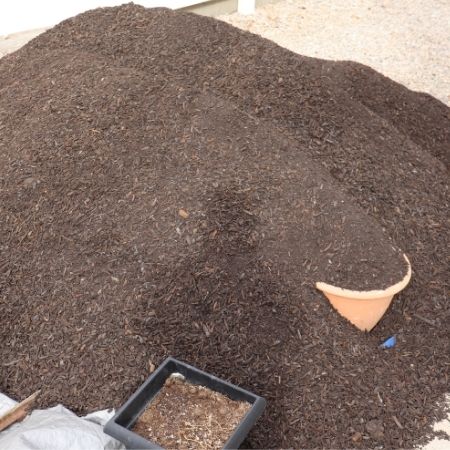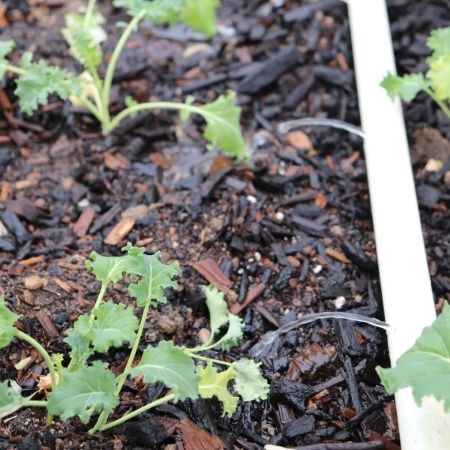 Day 4 - Watering Your Garden
How Much Water does Your Garden Need?

Simple test to help you know when to water

4 Watering Methods and which is best

When is the Best Time to Water?

You are the most important part of your garden!
Day 5 - Let's Get Planting!
When to Plant Cool Season Crops

When to Plant Warm Season Crops
First and Last Frost Dates

Planting Tips for Seed and Transplants

Keeping a Garden Journal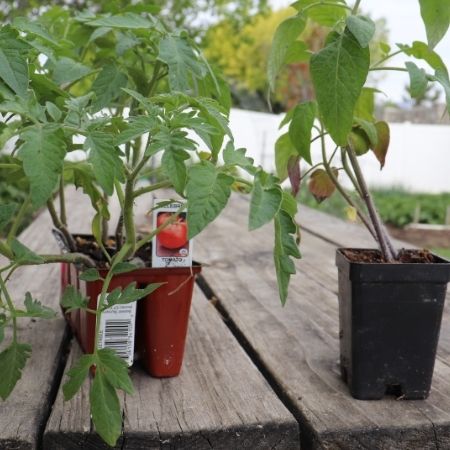 Day 6 - Bonus Day - Live Q&A Session
Live Zoom Q&A Sessions

Pre-Submit

Questions
Prize Drawing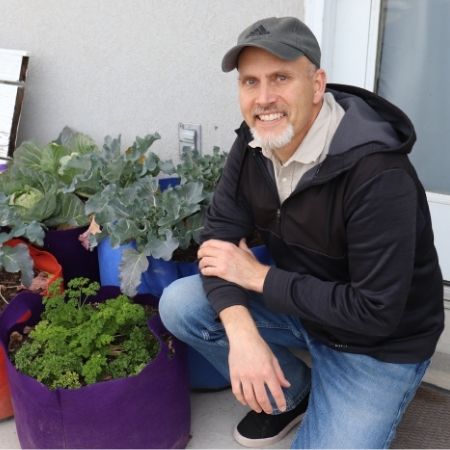 Who is Rick Stone?
Hi guys, I'm Rick Stone and I'm a gardening fanatic! Over the last 25 years I've grown a large garden at my home and it seems like every year that garden gets a little larger! Most years we grow between 800 to 1100 pounds of fresh veggies for our table and tons of great flowers to make our yard look awesome. I grow all of my own seedlings and we have learned how to extend our garden harvest to 365 days a year. Even in our zone 6 garden! Growing in cold frames and hoop houses is the key!! I'm a graduate of the Utah State University Master Gardener program and have been teaching classes for many years on gardening basics and year round gardening. For the last 6 years I have been teaching courses online to nearly 5000 students. Come join me and we will learn everything you need to know to have a successful garden!!
Check out the Gardening Academy
The Gardening Academy is your next step in becoming a better gardener.
This is a private monthly membership which is loaded with great gardening courses and
monthly content to help you grow your best garden ever!