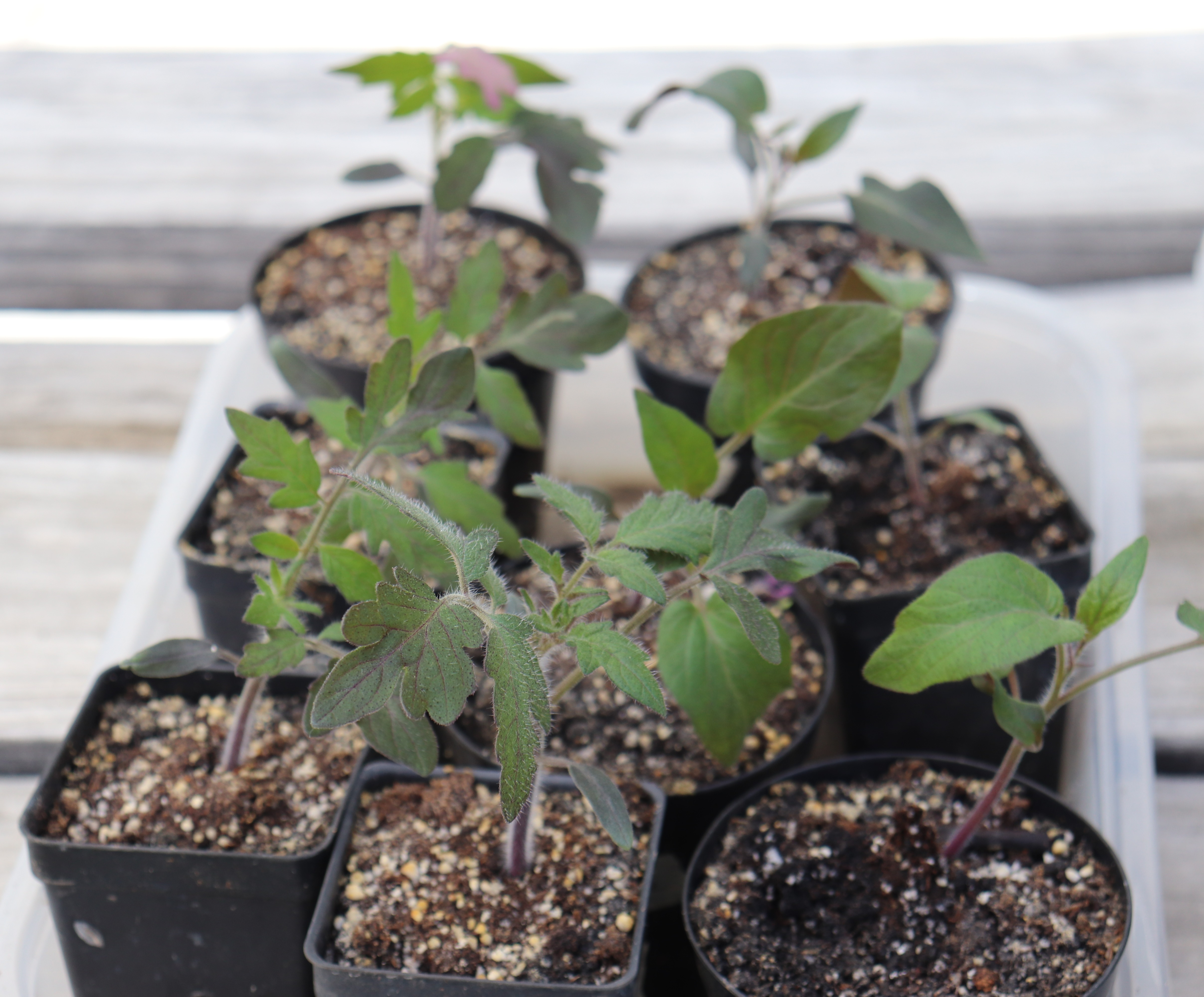 It's TIME to take your gardening to the next level by learning how to grow your own seedlings!

Are you tired of buying weak, unhealthy vegetables and flower starts from your local nursery? With "Seed Starting Simplified" you will learn to grow your own strong, thriving starts for your garden!

If you have ever struggled to grow garden seedlings
If you have tried growing your own seedlings in the past and they turned out weak and "leggy"
Do you want to grow vegetables earlier (or later) in the season, but can't find starts at your local nursery?
Have you read about a new variety of tomato you want to try, but can't find it at a nursery?
Then the skills you are about to learn in this course will change your garden forever!!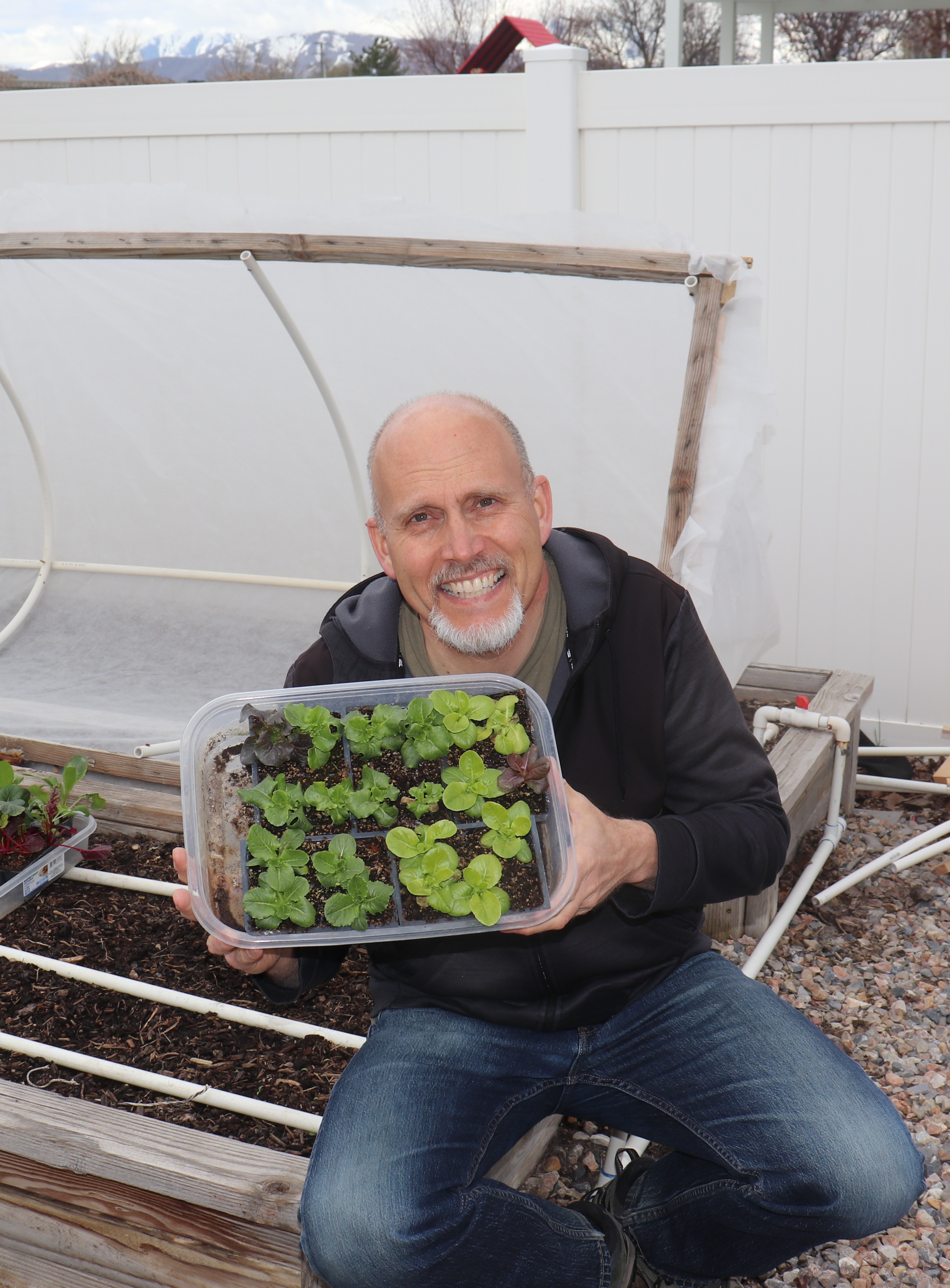 All New Content for 2023/2024
I have just finished updating the entire course for the 2023/2024 seed starting season. The changes include:
1 hour of great new lessons
42 Page Printable Workbook
Greatly expanded demonstration section taking your though the whole process start to finish
New lessons on Potting Up, Pricking Out, Soil Sterilizing, Planting out in the Garden, and more!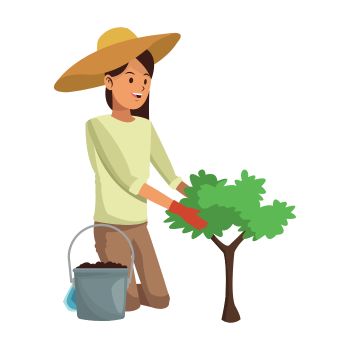 "This course has been very helpful. I never really knew when to sow my seeds. My plants were either ready too soon or too late but now I know. I'll have a lot more confidence in what I'm doing in future, instead of bumbling along and hoping for the best. This was money well spent and I found the whole course interesting."

- Barbara C.
All of this for the one-time price of only $99
For your investment, you will get:
Ongoing access to the three-and-a-half hours of online content (you can watch as often as you like)
The knowledge to grow 100's of garden transplants next season
Access to all upgrades to the 2023 version of the course
Access to our new private Facebook Group
A subscription to our online gardening newsletter (you can cancel any time)
Welcome to Seed Starting Simplified!
"Seed Starting Simplified" is an online course that will teach you the following:
Supplies and Materials
What are the best gadgets and supplies that you will need for growing your own seedlings? This course will teach you the best types of containers to use. Learn why a simple timer and a heat mat will make a world of difference in your seed-starting effort. Lights are important to have and in this course, you will learn which lights to buy and which to avoid!
Soil
You can't just use any old "dirt", when starting your own seedlings indoors! Learn what type of seedling mix to use to get those new plants off to their best start. These mixes can either be bought from a store, or you can even make your own. We will discuss both options!
Caring for your growing seedlings
How you care for your seedlings in the few weeks between germination and moving them out to your garden is key! In this course, you will learn how often and how best to water your seedlings.
Other questions that will be answered by this course are:
What type of fertilizer should you use, when should you apply it, and how often
How long should your lights be on
What are some common problems you might face when growing seedlings
And how to solve them.
Timing
When should you start your seedlings indoors? How long should each type of vegetable or flower stay indoors before they are transplanted out into the garden? What does "Hardening Off" mean and how do you do it? Learn the answers to all these questions in this course.
Seeds!
Which seeds should you be starting indoors under lights? Which seeds should you plant directly in the garden and not bother with indoors? Do I have to buy new seeds every year? If not, what can I do to make my seeds last for many years? What are hybrid seeds, what are heirloom seeds, and what is the difference?
Putting it all together
As part of this course, I take you step by step through the process with a full demonstration of how to plant and grow your own seedlings. So that you see exactly what you need to do.
Combined this course has over 3 1/2 hours of great instruction and you have ongoing access to the course so you can watch it over and over again!
I've completely revamped the course for the 2023/2024 seed starting season! The course now has over 3 1/2 hours of content where we dig deep into how to grow your own seedlings.

New Upgrades to the Course Include:
All lessons have been revamped and re-filmed
Expanded Trouble Shooting Lessons
Greatly expanded demonstration lessons
New lessons on Potting Up, Pricking Out, Planting Out in your garden, Sterilizing your soil, and much more
42 Page Printable Workbook
Closed Captioning for those that need it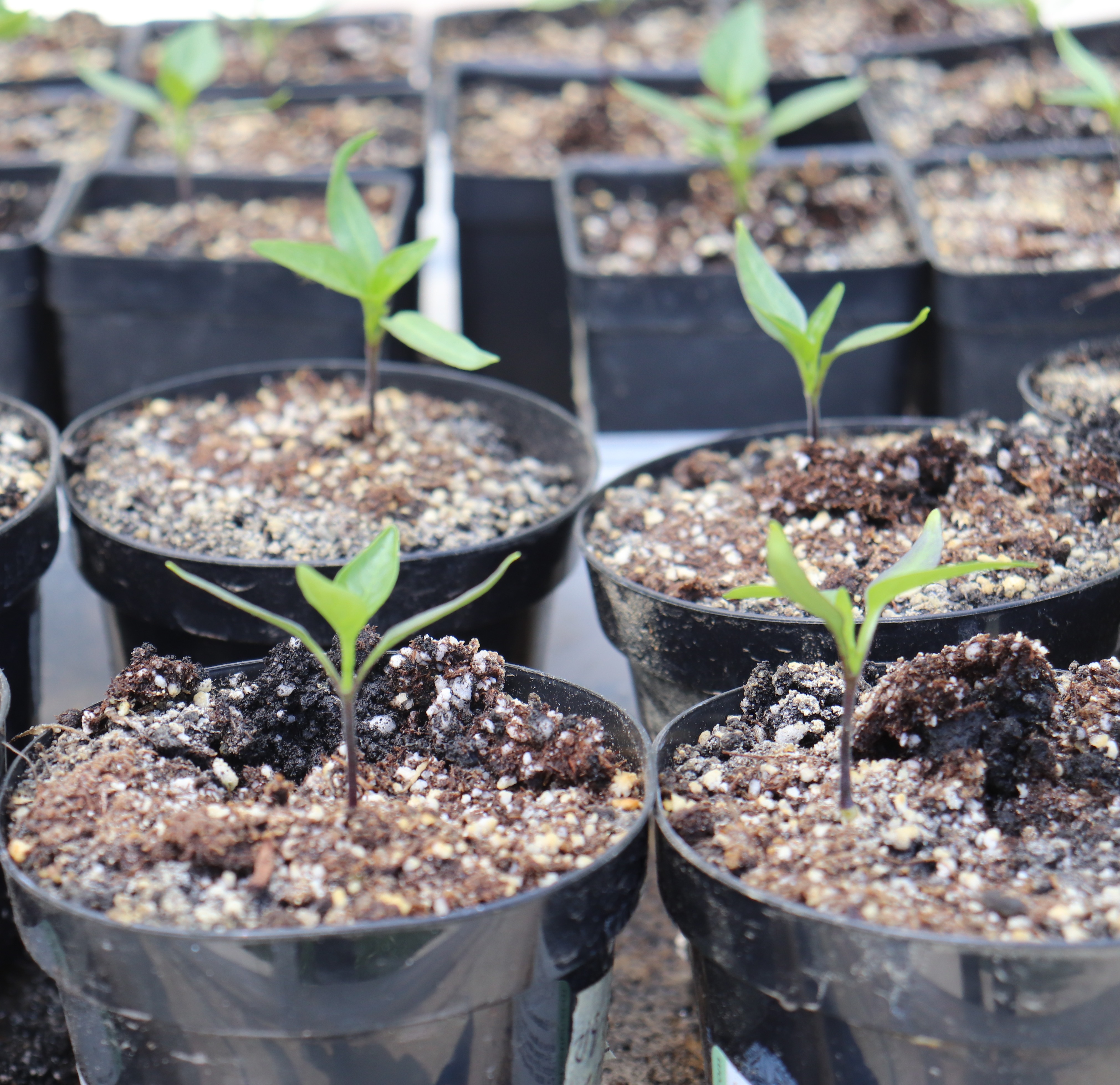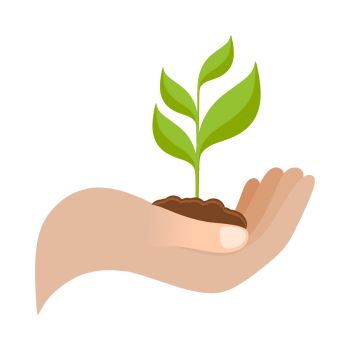 "I am so glad I signed up for this course. I have learned so much and am only half way through. I have "gardened" for years and frankly, have failed miserably at it. I think this year is going to be much better and I can't wait for time for me to start my seedlings."

-Amy J
"It's January in Indiana (where I live). I saw seeds and planting trays at the local home improvement store yesterday and immediately thought "I need to grow some tomatoes and sweet peppers this year!" So I bought the seeds and two trays of 72 peat disks, even had a clear cover! I am all set, right? Nope. Today I discovered the link to this class in my email and thought I would give a peek at the class. I have grown many plants over the years, but have never successfully (key word!) grown from seed. Now I know why! The instructor starts out simply with the three things you need for successful seed growing. After that it was refinement on what constitutes a container, what soil is best, how to provide adequate lighting. The information provided has likely saved the lives of these little future seedlings! I'm very glad I bought the course, my seedlings will be happy as well!"
-Debbie M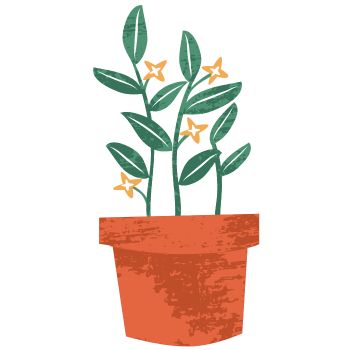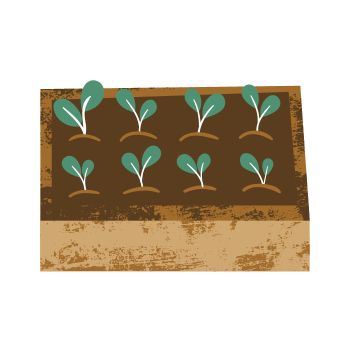 "This course is very detailed and informational for beginners and a wonderful reminder for those of us who have had some experience with seedlings."
-Nancy S
Meet Your Instructor
Hi guys, I'm Rick Stone and I'm a gardening fanatic! Over the last 25 years I've grown a large garden at my home and it seems like every year that garden gets a little larger! Most years we grow between 800 to 1100 pounds of fresh veggies for our table and tons of great flowers to make our yard look awesome. I grow all of my own seedlings and we have learned how to extend our garden harvest to 365 days a year. Even in our zone 6 garden! Growing in cold frames and hoop houses is the key!! I'm a graduate of the Utah State University Master Gardener program and have been teaching classes for many years on gardening basics and year round gardening. For the last 7 years I have been teaching courses online to nearly 1000 students. Come join me and we will learn everything you need to know to have a successful garden!!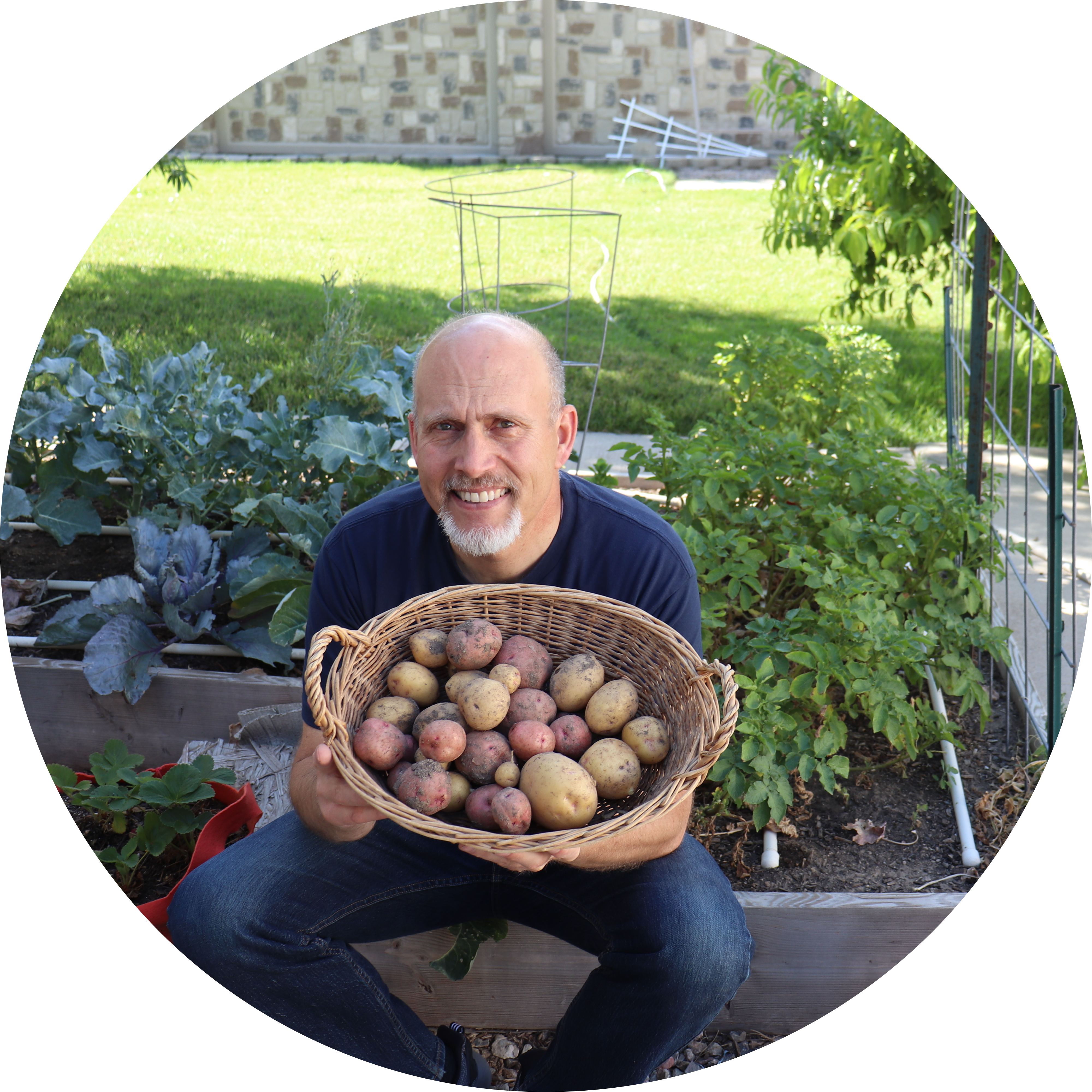 Frequently Asked Questions?


When does the course start and finish?
The course starts now and is always available for you to watch! It is a completely self-paced online course - you decide when you start and when you finish.
How long do I have access to the course?
How does ongoing access sound? After enrolling, you have unlimited access to this course for as long as you like - across any and all devices you own.
What if I am unhappy with the course?
We would never want you to be unhappy! If you are unsatisfied with your purchase, contact us in the first 30 days and we will give you a full refund.

Join The Gardening Academy!
The Gardening Academy is our monthly membership where we guide you to greater height in your garden! With over 40 different courses you'll be an expert gardener in no time!