Welcome to The Gardening Academy
The Gardening Academy is an online community that will help you do the following:
Grow a Productive and Easy to Care for Garden
Many folks I talk to would love to grow their own fruits and vegetables, but their early experiences with gardening were less than successful and a lot of work. Even growing a few tomato plants in containers on your back porch can be a pain in the neck if not done properly.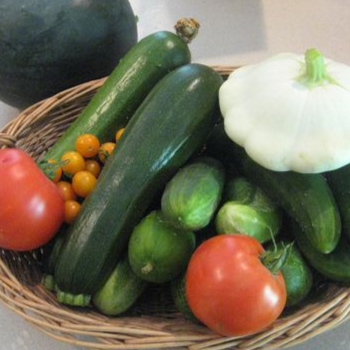 One of the biggest things you will gain from being a member of The Gardening Academy is the ability to grow a productive and easy to care for garden. You will start off small, learning growing techniques that will allow you to have a garden that is productive but still easy to manage and doesn't take up your entire weekend.
Naturally Control Garden Pests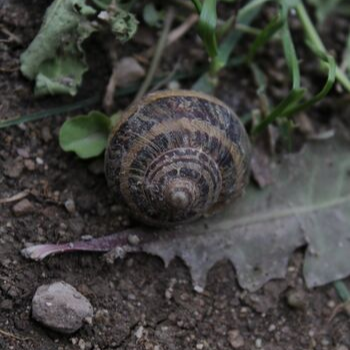 Garden pests can be the bane of your existence if you let them get out of control.
Aphids

Slugs & Snails

Earwigs

Leaf miners

Cabbage worms

Grasshoppers
These are just a few of the many vegetable-loving insects you will need to compete within your garden.
In The Gardening Academy we will master the techniques that will allow you to naturally control pests in your garden without a lot of harsh chemical sprays.

Tame that Jungle of Weeds
One of the most time-consuming (and least exciting) tasks in gardening is weeding! Weeds are a natural part of gardening. However, The Gardening Academy will give you ideas to control weeds in your garden including:
Natural Weed Control

Mulches

Watering the correct way
Dealing with Harsh Weather Conditions

Gardening is so dependent on the weather! A hot spurt can slow production and a heavy frost can end your garden in one night!
You will receive multiple strategies for dealing with the effects of both the hot and cold with your membership in The Gardening Academy, including:

Shade Cloth

Mulch

Fabric Row Covers

Hoop Houses

Cold Frames
Proper Garden Irrigation
I once read, "there is no such thing as a bad gardener, just a bad water-er!"
You will learn the advantages and disadvantages of the following systems:
Drip systems

Sprinklers

Flood irrigation.
The Gardening Academy will have you watering like a pro, keeping your plants well hydrated without wasting water or watering weeds.
Utilizing Available Space for Maximum Production
Some people are blessed with lots of space. However, for most gardeners space is limited. Whether you have a big garden or a small one you need to get the most out of every inch of soil.
Enroll in The Gardening Academy to master the skills of:

Vertical Gardening

Succession Planting

Proper Plant Spacing

Containers and Raised Beds
Extending Your Growing Season

The average gardener grows vegetables and fruits usually from mid-spring until the first frost every year. For many of us, that growing period might be 5 months or less.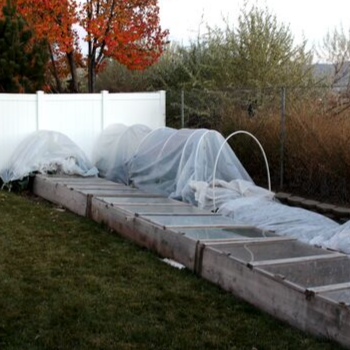 There are simple techniques you will learn in The Gardening Academy that will add months to your growing season. These techniques include:
Fabric Row Covers

Hoop Houses

Cold Frames

Green Houses